Washington Football Position Preview: DBs Lead Defense
Chris Peterson heads into his 3rd season with the University of Washington, and looks to finally break Stanford and Oregon's stronghold on the Pac-12 North. With football season coming up, we look ahead to where the Dawgs are set, and where their might be some battles.
A Year Ago…
The Husky defense was led by a young core of defensive backs, with plenty of in-game experience. Sophomores Budda Baker, Sidney Jones, Darren Gardenhire, and junior Kevin King starred for the Huskies defense. A defense that led the Pac-12 in scoring defense (18.8 yielded PPG), total defense (351.8 yielded YPG), and was 2nd in the conference in pass defense efficiency, and came away with 15 total interceptions over the course of the 2015 season (tied for 2nd in the Pac-12).
Baker and Jones in particular led the way for the Huskies, with Jones frequently covering the opposing team's top receiver, and Baker playing outstanding defense on deep throws down the field.
Additionally, senior Brian Clay had a superb season at strong safety for the Dawgs, and figures to be the only key contributor from that secondary that won't return in 2016.
Saying Goodbye:
New Faces:
Byron Murphy, Fr., 5'11", 198 lbs.
Isaiah Gilchrist, Fr., 5'11", 190 lbs.
Kentrell Love, Fr., 6'2″, 175 lbs.
Taylor Rapp, Fr., 6'0″, 200 lbs.
Brandon Wellington*, Fr., 6'0″, 220 lbs.
Current Roster:
Budda Baker, Jr., 5'10", 184 lbs.
Brandon Beaver, Sr., 6'0″, 188 lbs.
Ian Biddle, So., 6'0″, 180 lbs.
Dustin Bush, Fr., 5'9″, 176 lbs.
Darren Gardenhire, Jr., 5'11", 187 lbs.
Sidney Jones, Jr., 6'0″, 180 lbs.
Austin Joyner, Fr., 5'10", 190 lbs.
Kevin King, Sr., 6'3″, 190 lbs.
Brandon Lewis, So., 5'11", 187 lbs.
JoJo McIntosh, So., 6'1″, 208 lbs.
Jordan Miller, So., 6'1″, 176 lbs.
Taylor Rapp, Fr., 6'0″, 206 lbs.
Hayden Schuh, Sr., 6'0″, 205 lbs.
Mason Stone, So., 6'0″, 180 lbs.
Ezekiel Turner, Jr., 6'2″, 210 lbs.
Sean Vergara, So., 6'2″, 182 lbs.
Trevor Walker, Jr., 5'11", 190 lbs.
Byron Murphy, Fr., 5'11", 198 lbs.
Isaiah Gilchrist, Fr., 5'11", 190 lbs.
Kentrell Love, Fr., 6'2″, 175 lbs.
Brandon Wellington*, Fr., 6'0″, 220 lbs.
2016 Preview:
This is easily the deepest and most well-rounded position group on the entire Huskies roster, and might be the best position group in the Pac-12 conference. All key contributors from last seasons secondary are back in 2016, except for strong safety Clay, who the Huskies have found a replacement in JoJo McIntosh.
The Huskies expect no drop-off from the sophomore, as McIntosh had plenty of in-game experience last year when Clay needed rest, and on special teams.
This position group is so deep, that blue chip prospects such as Austin Joyner (who redshirted last season due to injury), Kentrell Love, and Byron Murphy might not even see the field, when they could start on any other team.
More newcomers to watch are Bellevue prospect Isaiah Gilchrist, and dynamic athlete Brandon Wellington, who played strong safety in college, but also could play outside linebacker for the Huskies.
The Huskies secondary especially look to take advantage of a conference that is experiencing a lot of turnover at the quarterback position this year. In the Pac-12 North, only the Huskies and Washington State return their starting quarterback from last year.
This bodes well for the Huskies, as this now experienced Husky secondary and take advantage of first year starters, and set their offense up in good position by forcing turnovers, as they did last season.
With this safety net back deep for the Huskies, the Dawgs defense can send linebackers to rush the passer knowing that their secondary can control opposing wide receivers.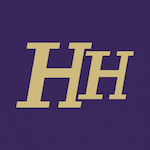 Want your voice heard? Join the The Husky Haul team!
Write for us!
With just about everyone back from the UW secondary, the Huskies defense will look to repeat last year's success, and once again become the Pac-12 best defense. With this secondary, it's easy to see how the Huskies could accomplish this for a second straight year. No doubt this secondary will be key to the Washington football's success next season.