I'm so tempted to drop Naijiel Hale in this spot, and not just for the obvious reasons. The guy is a legitimate ball player who will see the field as a true freshman. UW's secondary is talented but young and inexperienced which means a guy like Hale will get snaps. He's talented and expects to contribute – everything you want from an incoming freshman. I am really curious to see what he does when the lights come on – and if he takes anything from his pops, he'll relish being front and center when it matters most.
Any other year, Hale is the pick – but this isn't any other year. This is the year of Budda Baker.
Baker comes to UW from the Football Machine that is Bellevue High School. Baker won three state titles as a starter and was a part of four total state championship teams. In case you were wondering, that means he won a state title every year he was in high school. That's just silly. He has been on the UW radar since he was a freshman, and we all assumed that Sark would reel him in. Little did we know as fans that Bellevue High was not too fond of Sark or his program – hence the Myles Jack defection to UCLA, and hence the gut wrenching decision by Baker to commit to Oregon. God, that sucked.
Then, the gift that kept on giving. Sark bolted for SC, Chris Petersen came to UW and jeez-o-pete! Baker flips to UW. That alone speaks volume for the type of Coach that Chris Petersen is.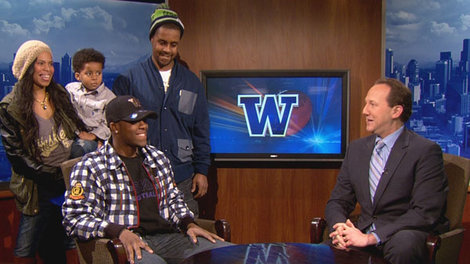 Baker is a special talent. The word on the street a year ago (Baker's senior season at Bellevue) was that he would have started as a high school kid opposite of Sean Parker. He is that good. A safety in nature, Baker also has the speed and athleticism to be considered for kick/punt returns as well as some offensive snaps. That's pretty impressive for a kid who three months ago was going to his senior prom and hanging out at the Chipotle on NE 4th.
With Baker however, it goes far beyond the skills and ability. He's a tremendous person – what Chris Petersen would call an OKG. His high school coach Butch Goncharoff raved about him in a December 2013 Seattle Times article, specifically calling out the fact that Baker doesn't know the difference between practice or a game. He goes the same speed all the time – game speed. Besides the work ethic, Baker is devoted to his family. His relationship with his mother was also detailed in the Seattle Times, as was the story of his older brother who is serving a jail sentence for weapons and robbery charges. It's a touching story of a young man doing what he can to honor his brother and help someone who went off course to realize their dreams through him. Rare stuff from an 18 year old, but exactly the type of makeup you want in your football players. Athletically gifted and grounded. Hard to argue with that.
I am also starting to notice a pattern – the UW and Chris Petersen have started to accumulate an unusual number of defensive backs. There is youth and inexperience, but there's talent – oh my, is there talent. That being said, and with the obvious connection to the legendary crooner, I'm dubbing the future UW secondary as The Regulators. Guys like Baker, Hale, Kevin King, Jermaine Kelly, Darren Gardenhire and Trevor Walker have the potential to spend three years together doing some special things.
Go Dawgs and bow down!