 Happy Saturday, Dawg fans. I hope all of you have plans this weekend to enjoy the beautiful weather coming our way. Easily the best summer in the United States! And even when it comes to an end, we'll have Husky football and a brand new Husky Stadium! Speaking of which…let's get to the links.
Ted Miller continues his preseason position reviews for the Pac-12 blog. He says the Huskies offensive line is in "good shape." In previous editions, he's called wide receivers and tight ends in "great shape."
Four starters are back from a unit that seems likely to improve, as last year's injuries helped get younger guys experience, which as Huskies fans know, didn't often go well.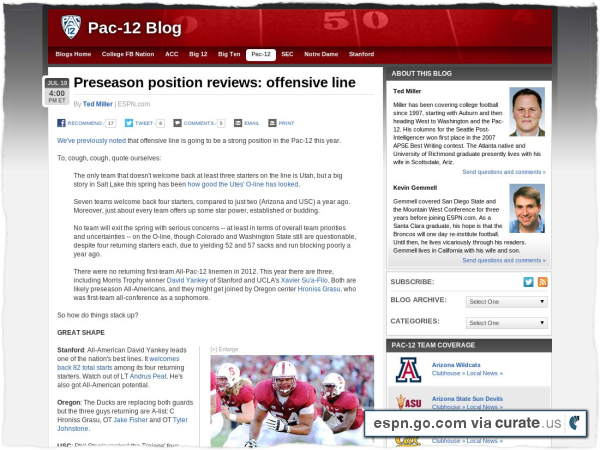 Adam Jude reports that season ticket sales are up this season, with 45,056 being sold so far, compared to 41,193 last season.
As of Thursday afternoon, 45,056 season tickets had been sold for new Husky Stadium this season. That total doesn't include student tickets…Capacity at the renovated Husky Stadium is expected to be 70,000.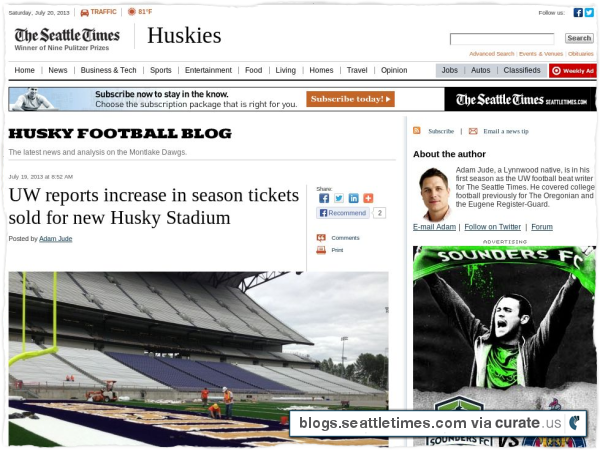 Brian Elsner at Wait For It Seattle ranks the top wide receivers in Husky history.
Interestingly enough, none of these players went on to great NFL careers (two of them were serviceable for awhile). Nevertheless it is fair to say that all five were a blast to watch in purple and gold.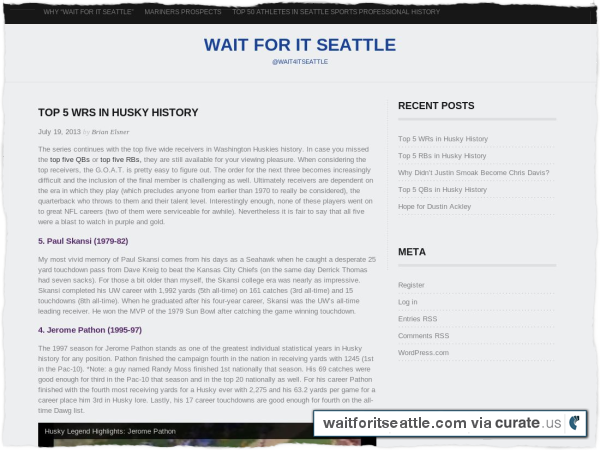 Finally, ESPN thinks Desmond Trufant is a prime candidate for NFL Defensive Rookie of the Year in 2013.
All indications are the Falcons plan to start Trufant immediately after releasing

Dunta Robinson

and letting

Brent Grimes

leave via free agency…The plan is to start him opposite veteran

Asante Samuel

…That means Trufant will be targeted early and often because opponents always test rookie cornerbacks. But the Falcons believe Trufant is polished and NFL ready.