 Good morning, Husky fans. Apologies for the lack of content lately; there is a lot of good posts coming, especially football season preview stuff! For now, let's get you caught up on some links.
Austin Seferian-Jenkins decided to change his plea in his DUI case to guilty. He'll spend one night in jail.
Seferian-Jenkins, 20, was arrested March 9 in the Ravenna area after being involved in a one-car accident. He originally pleaded not guilty to the drunken driving charge, but changed his plea today. He was sentenced to 364 days in jail, 363 of which were suspended.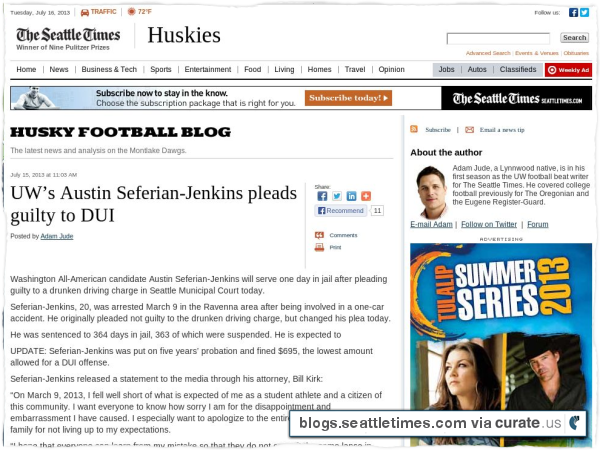 Athlon Sports calls tailgating on Lake Washington one of the Pac-12's best traditions.
Each fall Saturday in Seattle, Husky Harbor on Lake Washington is filled with a University of Washington fan flotilla. Fans show up in every possible type of floating vessel and set up shop in the shadows of Husky Stadium to sailgate for the big U of W contest to come later in the day.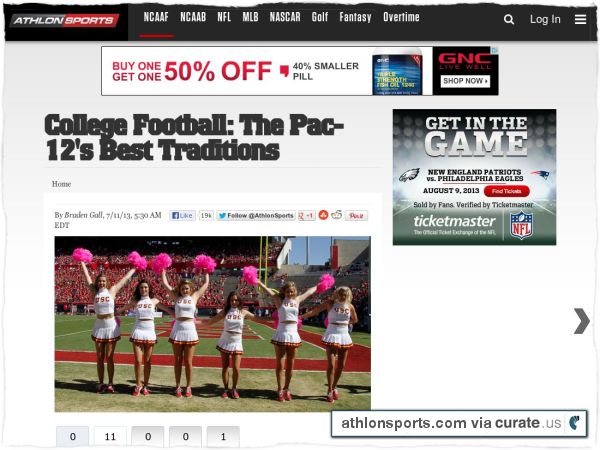 Ted Miller puts the Huskies in "good shape" with Keith Price under center heading into 2013.
Price rated the Huskies in "Great shape" heading into 2012, but things didn't go as planned. While it wasn't all his fault, he nonetheless has a lot to prove this fall. If he looks like his 2011 self, Washington will have a breakthrough season.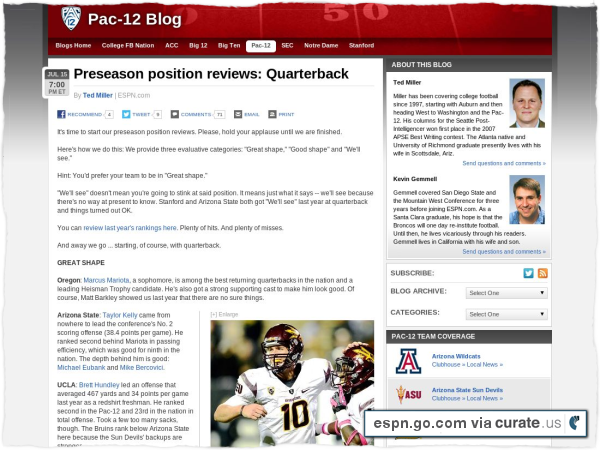 UW Dawg Pound gets you caught up with the new Seattle Times Husky football beat writer, Adam Jude.
While Husky football fans have been spoiled by the coverage by Bob Condotta for over 16 years, all good things must come to an end. Or maybe continue – hopefully the latter. Adam Jude, a Lynnwood-native, takes over the Husky beat after covering college football for both The Oregonian and the Eugene Register-Guard.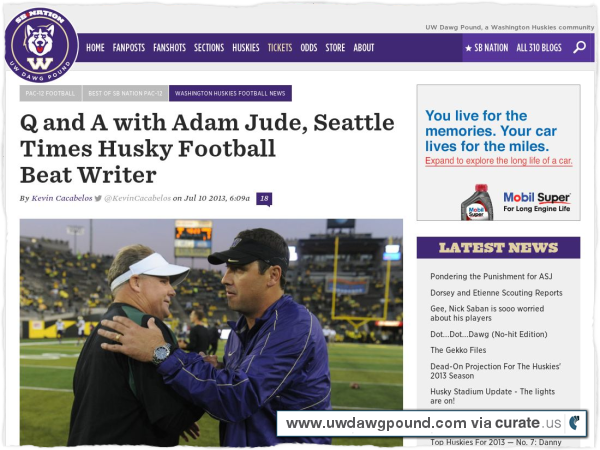 Finally, Kevin Cacabelos also made it out to the Northwest Premier Showcase to see UW commits Tristan Ettiene and Donaven Dorsey face off.
Etienne's general play over the weekend suggested he will be a project at the next level. This is not a knock on Etienne, but his mobility, consistency and strength all need improvement before he can have an impact in the Pac-12.