 Good morning, Husky fans. Hopefully your July has started off as nicely as Coach Sark's has.
Danny Shelton ranks tenth on Pacific Takes defensive line preseason power rankings.
The 6'1 315 Shelton is a throwback nose guard that has a little bit of nasty and is very stout against the run. Shelton is probably the best defensive lineman in the Pac-12 this year who checks in at more than 300 pounds.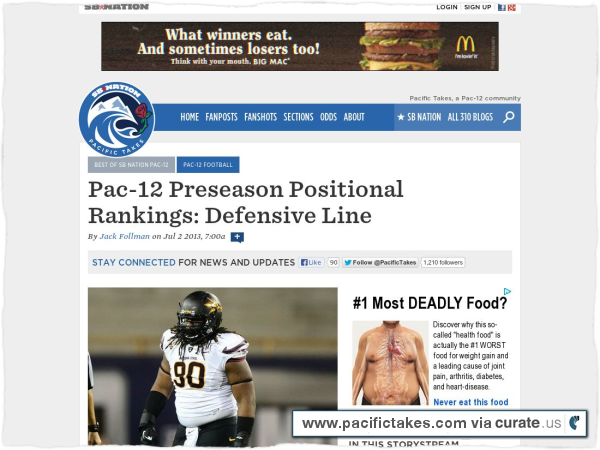 Brian Elsner calls Keith Price the second-best Husky quarterback of all time.
Due to the back-to-back 7-6 campaigns, I tried to keep Price off the list. Then you look at the stats. Fourth in career passing yards, first in career passing efficiency, third in career completions/game, second in touchdowns (only one behind Pickett) and the second lowest interception percentage in Husky history.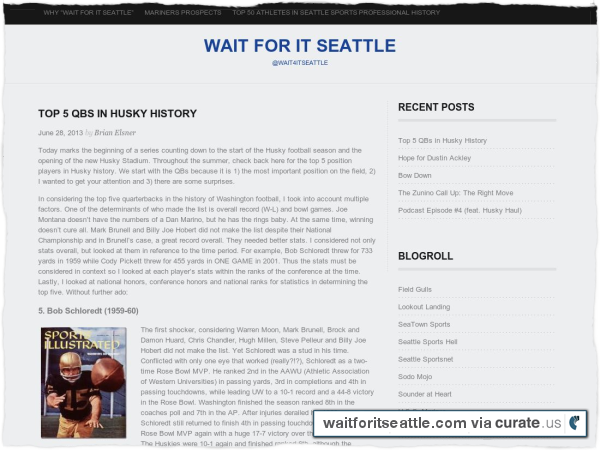 Kevin Cacabelos recaps the recent happenings in Washington basketball recruiting.
After attending the alumni game, Isiah Brown (Guard, 2016) made an unofficial visit to Washington last weekend. The 5-foot-10 point guard from Lakeside HS in Seattle said he took a tour, watched a workout and of course, held conversations with the Washington coaches during his visit.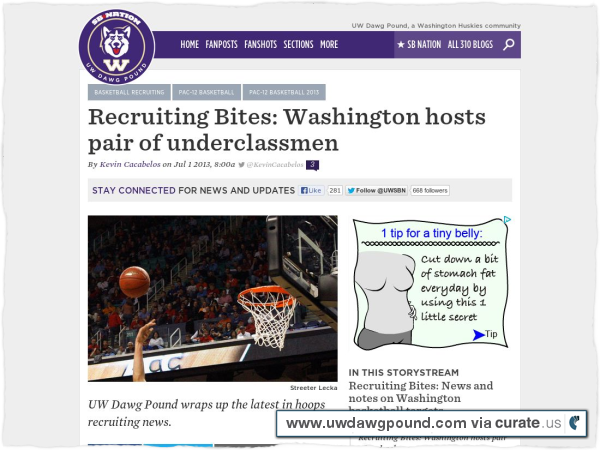 Kevin Gemmell chooses to return to Montlake for a Week 7 rivalry game between the Dawgs and the Ducks.
For the first time this season, we're taking a second trip to a city. And with good reason. After enjoying all that Seattle has to offer in Week 1 against Boise State, we're returning to a raucous Husky Stadium for one of the league's most bitter non-traditional rivalries.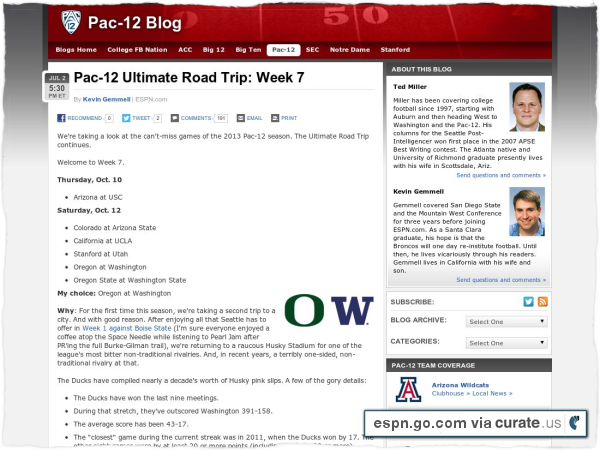 Finally, new Seattle Times Husky football beat writer, Adam Jude, introduces himself to the fan base. I wish him the best of luck and think he'll do a great job!
I've been following Bob's coverage of UW for a long time, and I have a lot of respect for what he did — and what he continues to do in his new role as the Seahawks beat writer. I'm grateful that Bob is still around to offer some guidance and support.