 Make sure to catch up on the latest Huskies news on the front page this morning. For a Monday night in the off season, a lot happened last night. Here are some other Huskies stories from around the web.
Bleacher Report ranks the Huskies as Boise State's toughest game on its 2013 schedule.
Slowing down the rushing attack, led by running back Bishop Sankey and a somewhat mobile quarterback in Keith Price, will be difficult. It will be a puzzle head coach Chris Petersen and his players must solve quickly.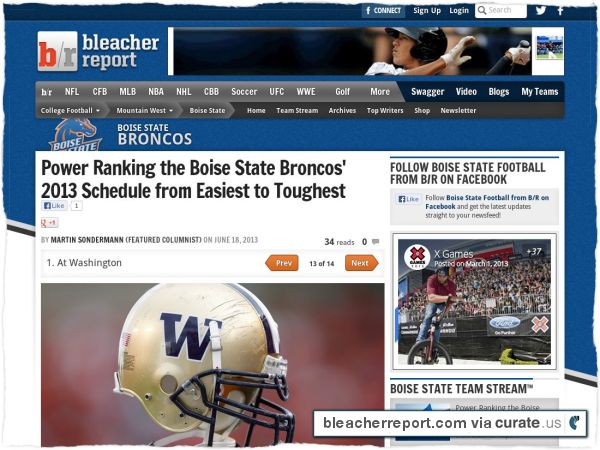 Kevin Cacabelos at UW Dawg Pound offers a basketball recruiting update (Not included: Jalen Canty committed to UW last night.)
The staff has their eyes on two in-state players from 2014, Bothell's Josh Martin (Forward, 2014)and Timberline's Donaven Dorsey (Forward, 2014). Neither player is a game-changing recruit, but they both have the tools to become impact players at Washington.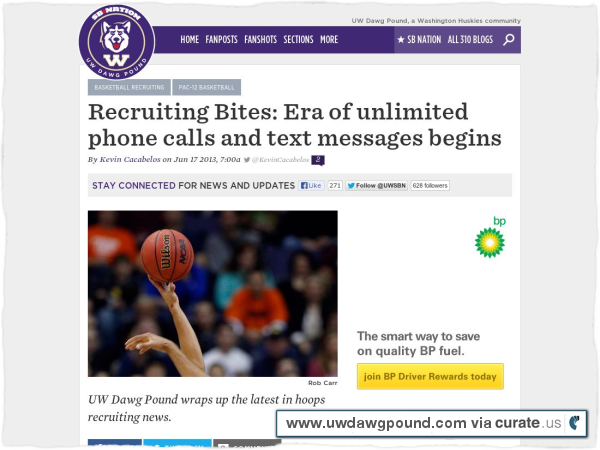 Austin Seferian-Jenkins made Pacfic Takes' Preseason All-American team.
SBNation recently asked us to submit our thoughts on some pre-season national awards and an All-American team and since there are a lot of Pac-12 players included in our ballot (And because we are in the heat of the summer dregs), we are sharing our ballot and reasoning…Seferian-Jenkins arguably put up the best stats of any tight end in the country last season and was only a sophomore.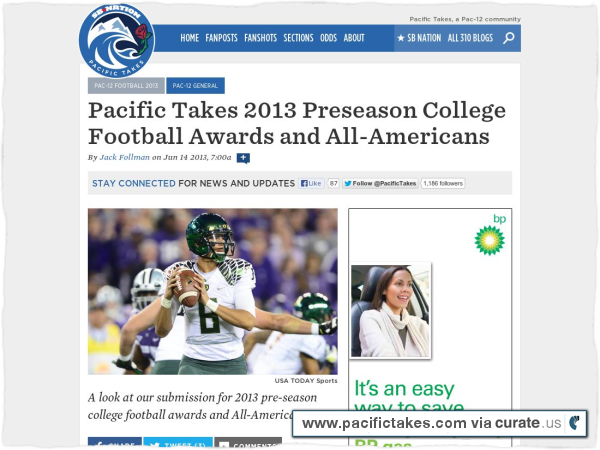 Two Husky recruits make the ESPN 300 list for 2014. So far, Sarkisian has put together a top-25 class, once again.
USC currently sits at 16th in the team rankings, with Washington, Stanford and Arizona all ranked in the top 25…Washington (2): Rashead Johnson (Ath, Long Beach, Calif.), Don Hill (DE, Boise, Idaho).