 Happy Saturday, folks. Hope you guys have some fun plans for the weekend. Here are some links to kick it off right.
House of Sparky is doing weekly positional power rankings leading up to football season. Austin Seferian-Jenkins leads the tight end list, as expected.
Seferian-Jenkins goes up and snatches the ball at its highest point, providing quarterback Keith Price a large margin of error…The Huskies will struggle to compete against Oregon and Stanford in the Pac-12 North, but heavily relying on Seferian-Jenkins would be their best chance of surprising media experts.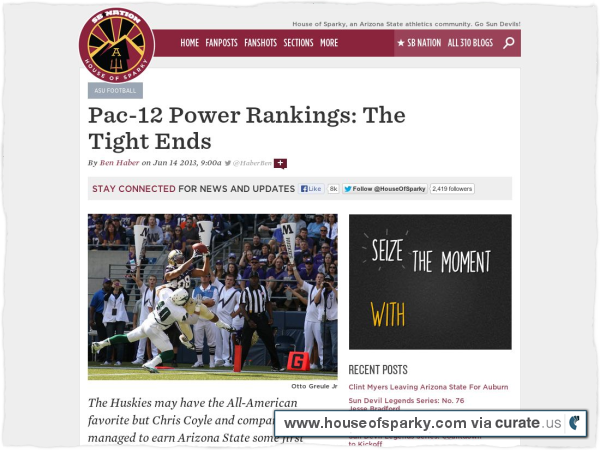 A few weeks ago, I ranked the Pac-12 stadiums. Now, Athlon Sports released its rankings of the stadiums. Husky Stadium checks in at No. 2. There certainly are some discrepancies between the two lists.
With a breath-taking view of Lake Washington, new Husky Stadium will be one of the finest facilities in the nation when it opens this fall. The $250 million "facelift" will actually drop the capacity ever so slightly, but the building will keep its trademark cantilever roofs that trap sound and make the venue one of the Pac-12's loudest.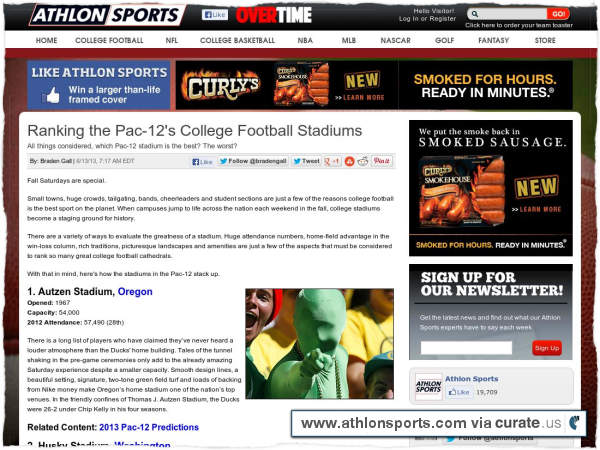 Tom Luginbill
takes a look at how recruits view the Pac-12 when making their decisions (Insider).
Recruiting is the lifeblood of every program in the country, and every conference has its own strengths and weaknesses when it comes to landing top prospects. We've spent a week examining the BCS conferences plus Notre Dame to find each's strength, the biggest obstacle each faces and the overall view of the conference. The final conference we'll look at is the Pac-12.