 Good morning, Husky fans. Almost halfway through June, which means we are mere weeks away from Fall Camp for football. Also, if you are a fan of good music, like myself, 107.7 The End's Summer Camp tickets go on sale today. It's a great lineup; if you still have money left after buying all your Husky tickets, I'd recommend stopping by Marymoor August 10. Anyway, to the links!
Yours truly appeared on the Northwest sports podcast, Wait For It Seattle, Wednesday night. It's an interesting show all the way through, but our Huskies segment starts around the 10:00 mark.
Last link drop, I shared With The First Pick's draft evaluation of Bishop Sankey. Here is one for Austin Seferian-Jenkins.
Jenkins has everything a team could want in a tight end if he can continue refining his game and polishing a few things. He has overwhelming size and is a natural space eater that can get open on third down or in the red zone, can be an asset in the running game, and can make big plays down the field, near the sideline and anywhere else they can throw him the football.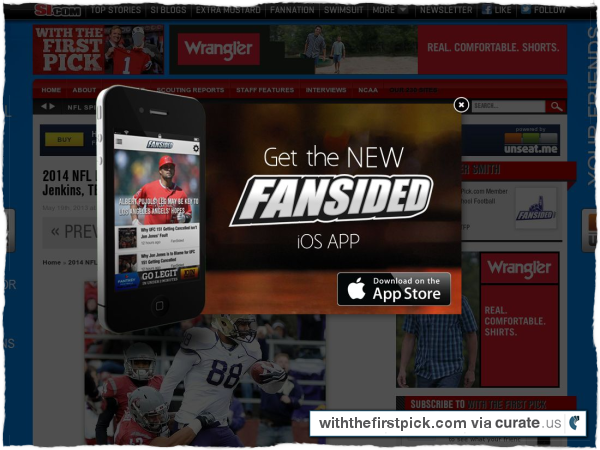 In the first part of a ten-part series, UW Dawg Pound analyzes the ten best players on the Huskies' roster this season. First up is corner back Marcus Peters.
In 2013, the load and spotlight will really be shifted to Peters. With the secondary being the position hit hardest by graduation, it is imperative for No. 21 to continue his development and become the shutdown corner that he's now expected to be.
Looks like there will be a new addition to the women's basketball team: Macy Keens, a transfer from the University of Miami.
[Keen] was ranked as the No. 37 player in the nation by ESPN Hoopgurlz, including the No. 6 post player. Keen is known as a standout defensive presence and shot blocker that combines her size with elite quickness and athleticism.