 Happy hump day, Husky fans. Here's some mid-week Husky links. Anybody else packing for Sasquatch today?
Steve Sarkisian, like many other college football coaches, is the highest paid state employee.
Huskies basketball coach Lorenzo Romar was paid $1.35 million and the highest paid state employee in Washington is Huskies football coach, Steve Sarkisian, who made $2.7 million. Compare that to former Gov. Christine Gregoire who was paid $161,000 in 2012.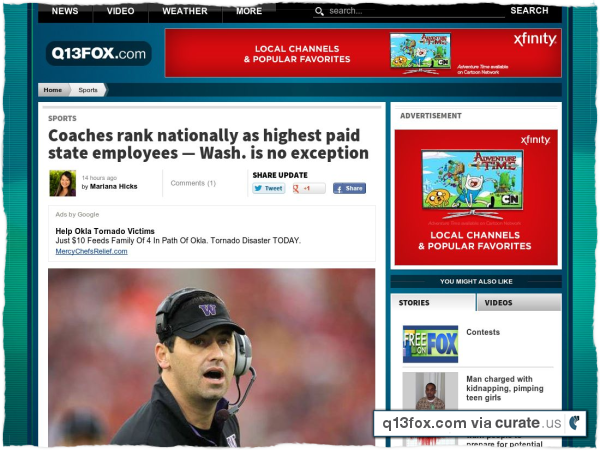 As part of its Pac-12 Preview series, Saturday Blitz is ranking players at each position. Luke Brietzke calls Keith Price the fifth-best signal caller.
Price's ability or failure to take the next step could play a huge role in head coach and noted quarterback whisperer Steve Sarkisian keeping his job at Washington. Despite his struggles in 2012, Price has already shown he's capable of plenty more.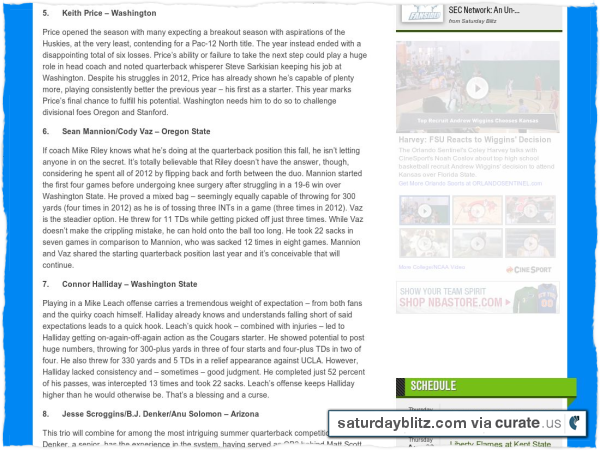 ESPN.com's Pac-12 blog examines the bye weeks for each team in the Pac-12. Ted Miller grades the Huskies' bye weeks as a C.
If the first weekend is the worst for a bye, the second shouldn't be much better. On the other hand, the matchup with Boise State in a remodeled Husky Stadium should be loaded with pre-game hype, so a break after that emotional showdown — win or lose — might be a good thing.