 Good morning, Husky fans. It's been a while without a Morning Haul, so let's catch up.
How do you keep out of trouble as a student-athlete in the offseason?
The Oregon Ducks have boasted some of the all-time best off-season ventures with athletes like Kiko Alonso, La Michael James, Rob Beard and the immutable Cliff Harris all helping to prove that nobody does off-season like Oregon. And, of course,who could forget the day that Tyler Thomas, an Oregon State offensive lineman, got tased?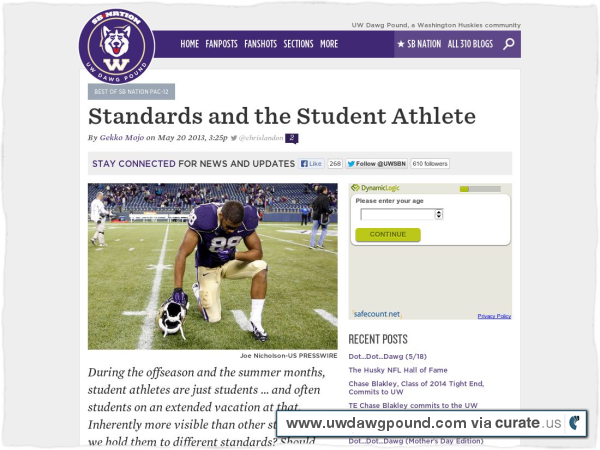 Kevin Gemmell says the Huskies' most important player this season is Sean Parker.
As stated above, quarterbacks are excluded from this series. But we never said anything about excluding the quarterback of the defense. And that's exactly what Sean Parker is for the Huskies — a quarterback at safety who headlines a surging secondary.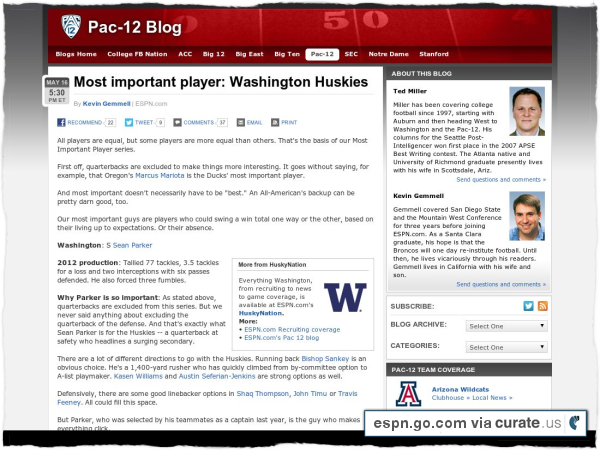 ESPN.com has a video on one of the Huskies biggest strength this season: their offensive line.
The Huskies have good experience and depth across the offensive line.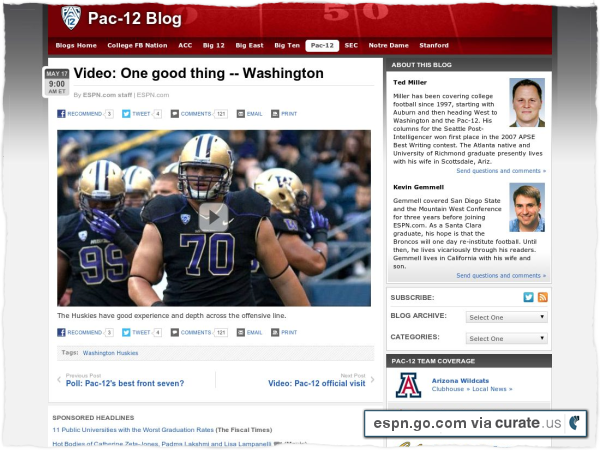 Austin Seferian-Jenkins' pre-trial hearing for his DUI was postponed until July 1.
UW tight end Austin Seferian-Jenkins, who was charged with misdemeanor driving under the influence in April, had a pre-trail hearing in Seattle Municipal Court today postponed until July 1. Defense attorney Bill Kirk asked for the delay and a release of a $1,000 bail on the condition that Seferian-Jenkins abstain from drinking and not drive without an Ignition Interlock Device.