 Good Morning, Husky fans. I hope your May is off to a good start. Here is the first Morning Haul of the month!
Former UW recruit, Angelo Chol announced he will be transferring from Arizona. It doesn't come as much of a surprise after a lack of production and newly added talent.
According to Mark Zeigler at the San Diego Union-Tribune, the Arizona sophomore forward is leaving Arizona and considering transferring to San Diego State. He starred at San Diego's Hoover High where he became a four-star prospect. His final college choices included Washington and SDSU.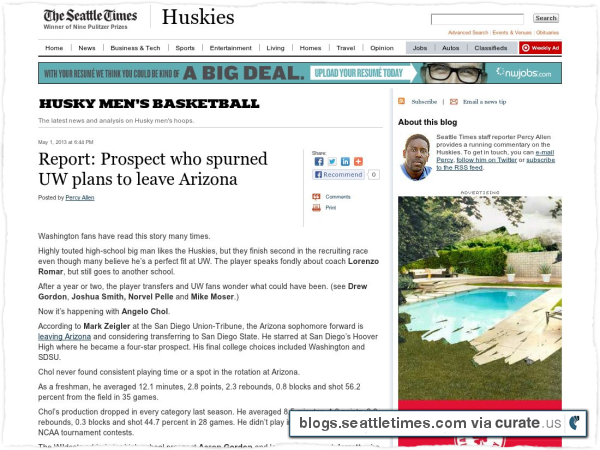 Quincy Pondexter gets a little love over at Grantland, with an interesting profile piece by Robert Mays.
Memphis's advantages are going to be inside and on the glass for as long as they're in the playoffs, but especially against a team that has the wing depth of the Clippers, Pondexter should have a role in how the rest of the series plays out.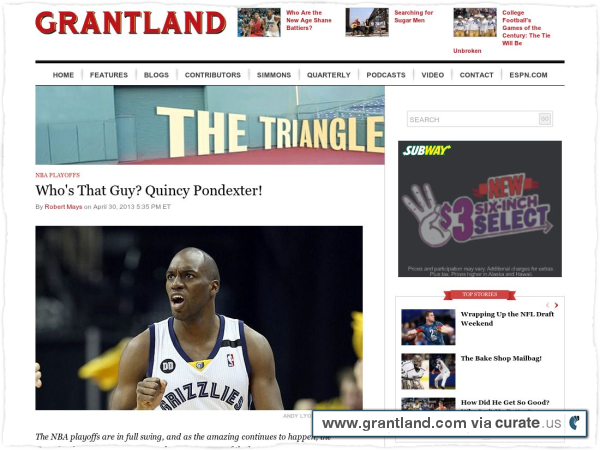 SB Nation's Matt Ufford writes a great feature on the Trufant's, a family that now has three players in the NFL.
Whereas most of the houses on the block are hidden by hedges or fences, the Trufant residence is open, welcoming. The split-level is neither ostentatious nor modest, but the wide deck over the lake makes it clear that it's in no way cheap. The house is filled with family photos, football paraphernalia and floor-to-ceiling windows on the lake side.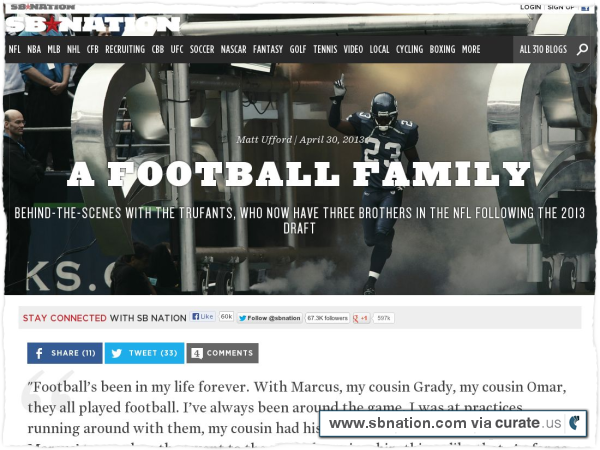 Lastly, Nigel Williams-Goss leaves Vegas in the classiest way possible, writing a column in the Las Vegas Sun.
Leaving this town is bittersweet. I am excited about starting college at the University of Washington, but I will always feel connected to this community. I just felt compelled to make sure I thanked all of you who supported me getting to this stage.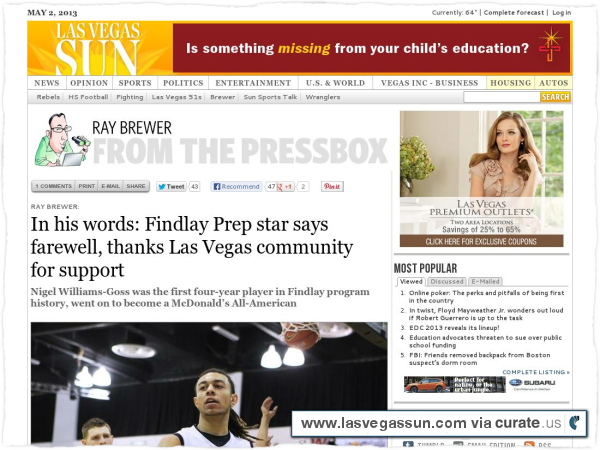 Tags: Basketball Football The Morning Haul Washington Huskies