 Almost the end of April! I can't believe how fast this year is going by. Finals week is me for is this week, so posts might be few and far between, but I'll make sure to get some content up you guys! For now, here are some morning links.
Jack Follman over at UW Dawg Pound takes a look at all of the Huskies' draft picks in the last ten years.
2013

Desmond Trufant CB – First round, twenty-second overall pick by Atlanta

Trufant's college career came full circle when he was taken in the first round by the Falcons who showed his worth by trading up to take him which makes it seem that they likely didn't think that he was going to be around in the draft for much longer.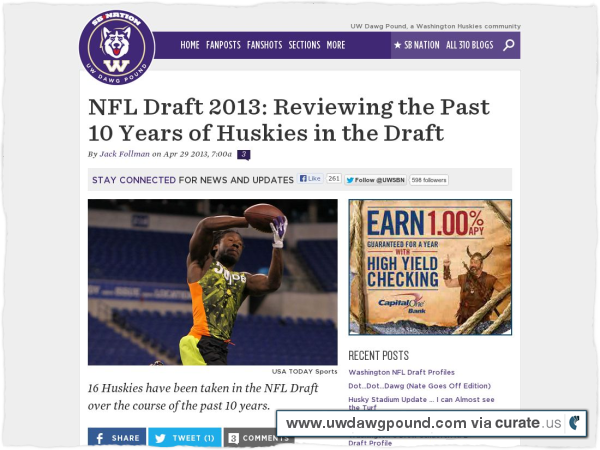 ESPN's Kevin Gemmell sits down with Steve Sarkisian to talk everything from spring practice to ASJ to the new Husky Stadium.
With spring ball in the books, Washington head coach Steve Sarkisian took some time to chat with the Pac-12 blog about his impressions over the 15 practices, moving on without Austin Seferian-Jenkins and what it's like to actually have a healthy offensive line.
Remember Josh Nunes? The Stanford quarterback who basically lost the game for the Cardinal last season? He's retiring because of an injury he suffered before spring practice.
Coach David Shaw said before spring practice that Nunes suffered a "freak injury" to his right arm during a workout. Stanford's announcement did not specify Nunes' medical problem.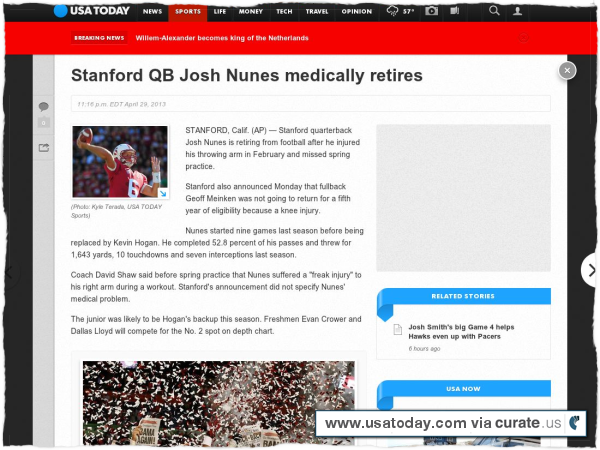 Finally, Martin Sondermann predicts the Boise State – Washington game to kick off the season.
This game is going to be a battle. Boise State and Washington both played a tough game in Vegas. The hits were hard, the speed was incredible and coaching was outstanding. Don't expect anything different this time around.