 Welcome to Day Three of the NFL Draft, the most prolonged event in sports history. If you're tired of it by now, I'll send some nice Husky links your way.
Sorry, still focused on the NFL Draft and Bleacher Report already has a 2014 mock up. Justin Onslow thinks Austin Seferian-Jenkins will fall to the Seahawks at No. 26 (not 32?!)
[Seattle] could still use another quality tight end to move the sticks, though, and Seferian-Jenkins stands to be the best in the 2014 class. He's a deadly vertical threat who can help open up the first for Seattle's explosive receiving corps.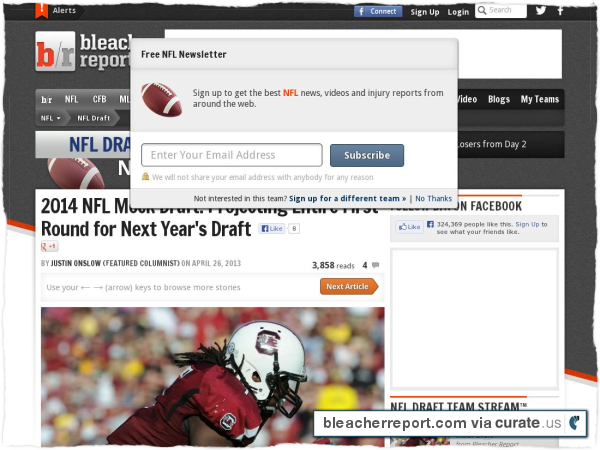 Something has gotten into the UW baseball team recently. After winning two of three against Oregon State, the Dawgs swept a two-game series from Gonzaga. Last night, they beat Cal, 3-2.
Junior catcher Ryan Wiggins hit a two-run homer to start a four-run rally in the ninth as the Washington baseball team completed a two-game sweep of 21st-ranked Gonzaga with a come-from-behind, 11-8 win Wednesday at Patterson Baseball Complex.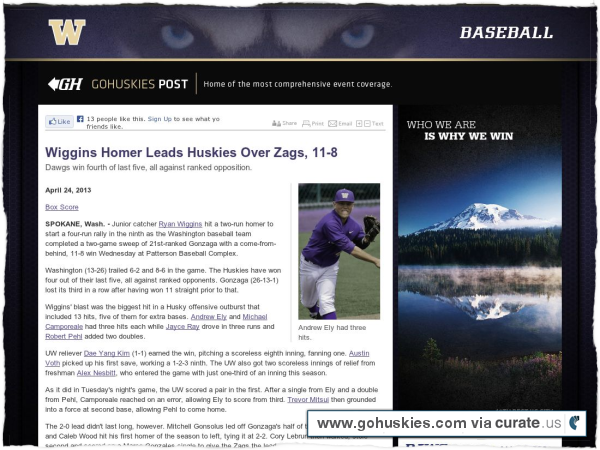 After announcing the move a few days ago, the Huskies held their official press conference introducing Mike Neighbors as the new women's basketball coach.
The Huskies didn't interview an outside candidate, and the finalists included Kevin Morrison and Neighbors, both UW assistants.Three days after McGuff's departure, Neighbors signed a five-year, $1.9 million contract to coach the Huskies.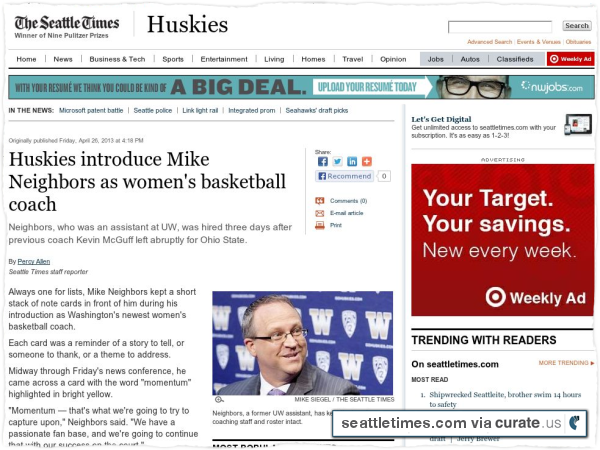 Tags: Basketball Football The Morning Haul Washington Huskies