 Good morning, everyone! It's a minor change, but if you didn't notice, the front page picture for The Morning Haul is slightly different this morning! I made it more compatible with the site layout and changed up the details a little bit. It hasn't been a huge news week so far, but there are some nice links to pass on.
For anyone who is interested in attending, Marv Harshman's public memorial service will be held on May 11.
The memorial service, which will last about 90 minutes, will be held at the Marv Harshman practice court at Alaska Airlines Arena. A reception will immediately follow in the arena concourse. Washington coach Lorenzo Romar is expected to speak along with several former players on Harshman's teams.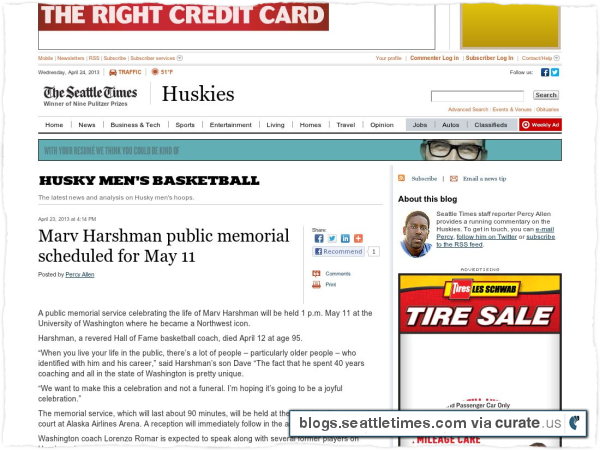 Bob Condotta lists his top-five "breakout stars" of spring practice.
QB Keith Price: Can a returning two-year starter really be a breakout player? He can if there is some thought heading into the spring that his job is in jeopardy. Price, though, quickly quashed any idea that there was a real debate about who would be the starter, with solid play from day one of the spring.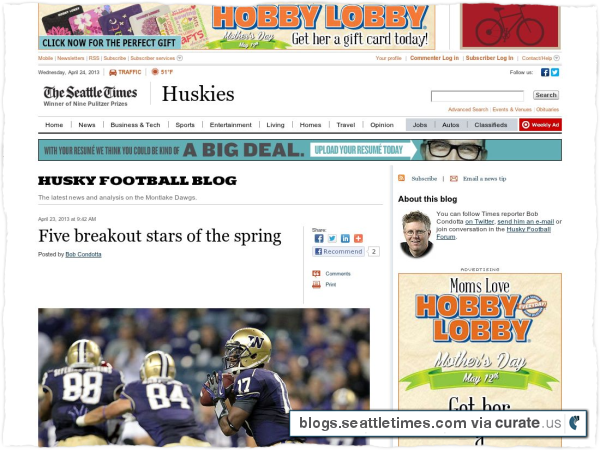 Finally, after winning their series versus No. 5 Oregon State, UW beat No. 21 Gonzaga on the road last night.
Washington (12-26) jumped to the early 2-0 lead off Bulldog starter Derek Callahan (2-2) in the first inning when Robert Pehl punched a two-out single to right field and Michael Camporeale homered off the top of the right-centerfield fence for his fourth of the season.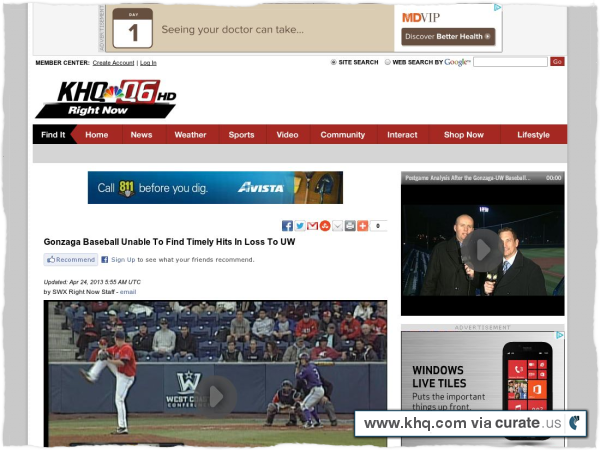 If you're interested in catching up with the Pac-12 baseball scene, Bleacher Report's David Bowers does a good job of wrapping up the race at the top.
With five weeks remaining in the college baseball regular season, six teams in the Pac-12 are ranked in the NCBWA poll and have a shot at winning the regular season championship…With a lot of work, some blood, sweat, tears and a pinch of luck, the Pac-12 could be the dominant conference when it comes to this year's College World Series.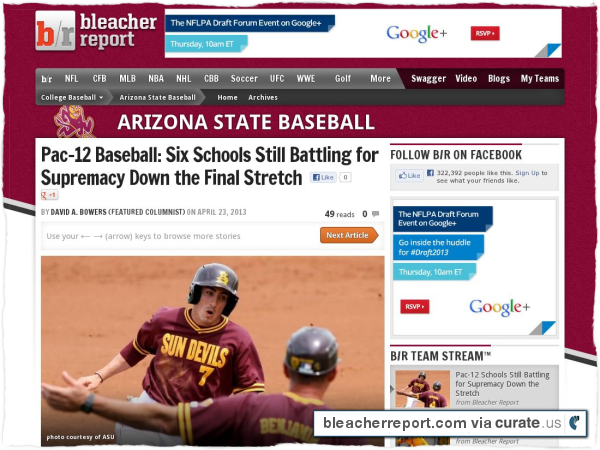 Tags: Basketball Football The Morning Haul Washington Huskies