 Happy Thursday, Husky fans. Hopefully this Morning Haul starts your day off well. We've got Huskies football articles this morning because apparently there is never an off season for college football!
Lisa Horne of Bleacher Report says anything less than a Rose Bowl berth next season will be a major letdown and could lead to Steve Sarkisian's firing.
For some teams, seven bowls in 12 years is a pretty successful run. Four head coaches in 13 years? Well…not so much. Washington is yet again at another turning point in the football program's direction, only this time it's under head coach Steve Sarkisian.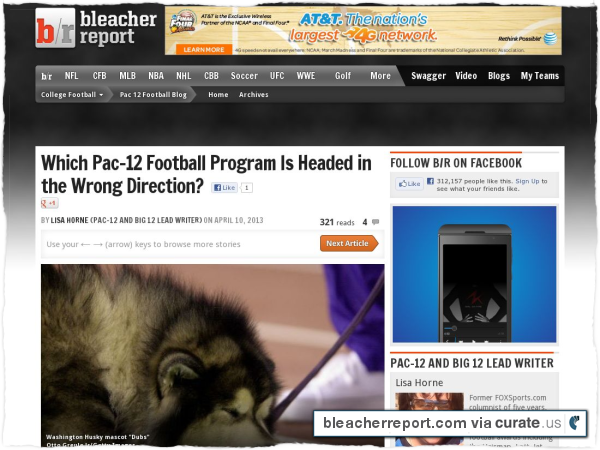 In Kevin Gemmell's latest ESPN.com blog, he says Bishop Sankey will enter the 2013 season with a target on his back.
He points to last year's victory over No. 8 Stanford as the "ah-ha" moment of his career. The Cardinal — who finished fifth in the nation against the run — only allowed three players to go for more than 100 yards against them last season…Sankey had 144 [yards] in the win…[his] 1-yard touchdown run against the Cardinal, coming on fourth-and-1, brought the Huskies back to life and swung the momentum back their way.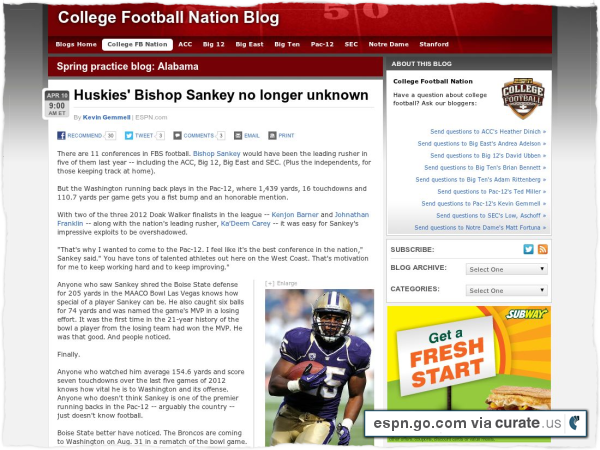 Bob Condotta brings us two stories, the first being that Desmond Trufant will join other top NFL prospects in New York for the NFL Draft.
The NFL

announced today

that

Desmond Trufant

is one of 23 players who will attend the Draft, which begins April 25 in New York…Trufant will be the first UW player to attend the NFL Draft, (or at least the first since that began being a big deal).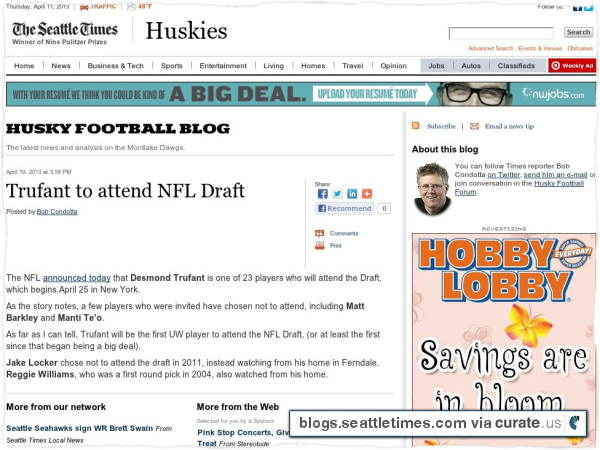 Next, he updates Austin Seferian-Jenkins' DUI situation. He's now officially been charged with a DUI and will face charges.
The charge might make it more likely that Seferian-Jenkins could miss games in the 2013 season. The university released a statement announcing that Seferian-Jenkins remains indefinitely suspended.
Tags: Austin Seferian-Jenkins Bishop Sankey Desmond Trufant Huskies Washington Washington Huskies