by: Griffin Bennett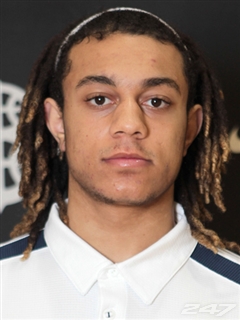 Romar and UW got their first commit of their highly anticipated 2013 recruiting class when Nigel Williams-Goss gave his commitment over Twitter. NWG is a 6'3 point guard who will look to be the natural replacement for Abdul Gaddy next season.
NWG chose UW over Harvard, UCLA, Oklahoma, UNLV, and UCLA. The deciding factor for him "was first and foremost the relationship [he] had with the coaching staff.". Romar has been following the Portland, Oregon native since middle school and had already offered him by the time he got to high school.
Williams-Goss is the typical Romar crush. He's a do-it-all guard with size who is smart, loves defense, and does the little things to win. He has a 4.0 in high school and wrote a well-written post describing his commitment over at National Recruiting Spotlight. It came down to UW and Harvard which tells you how much he values his education and also mentions the possibility of double majoring.
Impact:
Huge. Not just on the court in 2013 where he could become an immediate starter, but this year as he tries to convince more elite players to commit alongside him. He even named Aaron Gordon, Isaac Hamilton, and Marcus Lee as his first targets. That could be huge as camps begin over the summer. Could he be the catalyst that sparks Romar's greatest recruiting class ever? Let's hope so.
As far as on the court, as I mentioned, he's Romar's dream point guard. A pass first, defensive minded leader who has the smarts to be the floor general that this new generation needs. He can also penetrate and score one-on-one with finesse when the opportunity arises. Picture him as the quarterback of the future, if you will.
Bow Down.