by: Griffin Bennett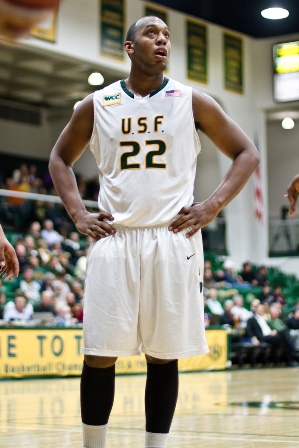 As just announced from the UW Athletic Department, former USF power forward Perris Blackwell will transfer and join the Huskies squad but he will have to sit out one year for eligibility reasons. Blackwell is 6'9 240lbs and averaged 12.7 ppg and 6.1 rpg last season for the Dons.
It's unfortunate that he will have to sit out this upcoming season as he size and scoring ability in the post is much needed. However, he should be a solid replacement for Aziz after he graduates next year. Check out more from Percy's post right here.
What's his impact? Obviously none next year other than the fact that he takes away one of the remaining 2 scholarships available for next season. Watching only a bit of film on him, he looks like a less athletic version of MBA. Hopefully he uses next year to really develop defensively.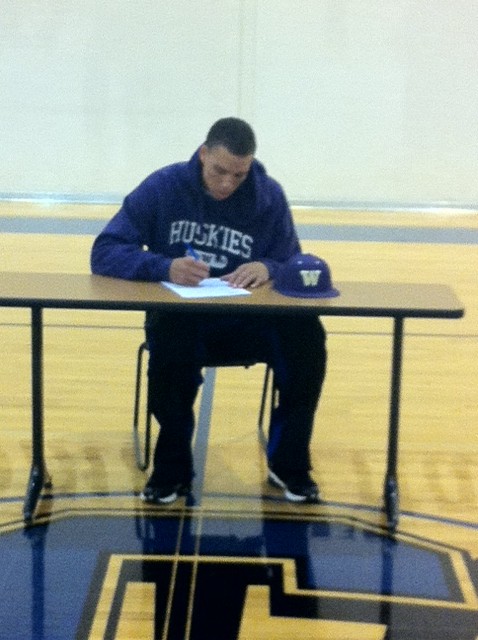 In other news, Mark McLaughlin committed last week to UW out of Tacoma Community College. He led the nation in scoring with 27 points per game and looks to fill the role of Terrence Ross next year. He has a great long distance shot and he can finish at the rim a la Brandon Roy. It looks effortless and smooth which is fabulous to see.
His impact? I could definitely see him as a starter at some part this next season. He's obviously very unknown but there is a lot to like about him. He prides himself on his defense and he is very mature for only a junior. After countless transfers, the 22 year old is ready to move on and finally compete and the highest level.
You can read more about him from our friends over at Husky Haul right here.
That leaves one more scholarship available for Coach Romar. Will he use it?