by: Griffin Bennett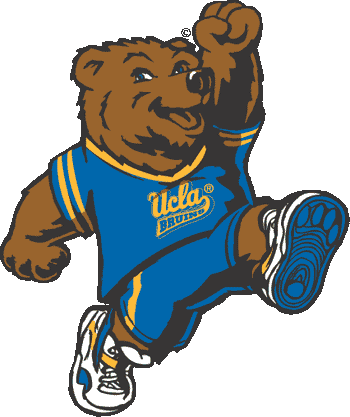 Before I dive into the game preview, I'll give my take on the report from Sports Illustrated's George Dohrmann's report about UCLA and Ben Howland that was released earlier this week.
We all knew that Reeves Nelson was a bad apple. We had been hearing reports about his escapades for years now so reading about how he was a dick to his teammates and coaches should not come as a surprise to anybody.
If you take Nelson out of that report, there's nothing much in there that doesn't happen at other schools around nation. College kids get drunk and do drugs. If that's shocking to you then I certainly didn't hangout with you at UW.
There was some more information about Howland being idiosyncratic and having a distant relationship with his players. This might rub some of his players the wrong way but many coaches have strange personality traits.
He still went to three straight Final Fours and he has the number one recruiting class on the way in. He won't get fired and he shouldn't.
He may have kept the some poisonous players around too long but he's trimmed the fat (insert Josh Smith joke) and UCLA is moving on.
How will this effect the Huskies when they play them on Saturday? In no way whatsoever. UCLA wants revenge after their loss on Montlake and UW wants to win to assure themselves a NCAA tournament bid and sole possession of the Pac-12 title. That's all that matters.
On to the game…
It feels good to have the Pac-12 Title already won heading in to this one. There would sure be a lot more pressure on the Huskies' shoulders if Cal had not lost to Colorado last week.
The Huskies are already talking about how they're not done yet and this "business trip" is not over yet. The Huskies want this title badly. No one likes sharing.
UCLA is a dangerous team and no one should forget that. The Bruins were in position to blow out the Huskies earlier before the huge comeback that led to the Husky victory. Josh Smith is destructive force down low and the Huskies didn't have an answer for him.
Aziz was too weak, Kemp too young, and ASJ was too short. Nothing worked in stopping the big man for Kent.
That's when the Huskies went zone and busted off the huge streak. Expect to see a lot of zone from the Huskies on Saturday.
Looking at the numbers from the year, the Bruins are shooting a league-best 42% from behind the arc. It's a shocking stat until you realize that they are 11th in the league at 3PA/FGA. They just never shoot the deep ball.
If the Huskies want to dominate this game, getting in the zone and denying Josh Smith the ball is the key. That's all that UCLA has in their bag this season. Unfortunately that's easier said than done.
Projected Lineups:
UCLA:
Lazeric Jones – 6'1, 187lb
Jerime Anderson – 6'2, 183lb
Tyler Lamb – 6'5, 200lb
Tyler Wear – 6'10, 220lb
Travis Wear – 6'10, 225lb
Washington:
Abdul Gaddy, 6-3 185lb
Tony Wroten, 6-5 205lb
Terrence Ross, 6-6 195lb
Darnell Gant, 6-8 230lb
Aziz N'Diaye, 7-0 260lb
Keys to the Game:
Three Point Shooting – As I said above, the Huskies will undoubtedly play zone which means that UCLA will be trying to shoot their way out of it. If the Huskies can match of beat what ever the Bruins are doing then the Dawgs should be in good shape.
Offensive Rebounding – The Huskies are amazing on the offensive boards and they will need to battle against some big bodies in the Wear twins and Smith. If the Huskies don't get bodies on the Bruins then it could be a long afternoon.
Pace – Make the big guy run! The more minutes that Josh Smith spends running back and forth means more minutes he'll need on the bench. The Huskies need to force turnovers and get out on the break. Also, make Smith move on defense by having Aziz set picks at the top of the key.
Prediction:
I'm really torn on this one. I think this UCLA team is good and this game will be on national TV on CBS. There are so many factors that could change the outcome here. Will Wroten shoot better from the floor? Will Ross be his dominant self? How will Aziz fair against Smith?
I predict a tough, ugly-at-times game from these two teams. The numbers hate this match-up for the Huskies. Kenpom.com only gives the Huskies a 30% chance to win and predicts the score to be 73-67.
Just like the team on Friday night, I have a quiet confidence heading into Saturday morning. This team believes, and rightly so, that they are deserving to be the sole champs of this league. Huskies win in an instant classic, 72-70.
Tags: Aziz N'Diaye Game Preview Josh Smith Terrence Ross Tony Wroten UCLA