by: Griffin Bennett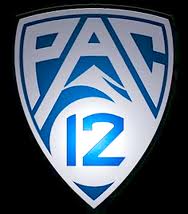 With the May 8th deadline to pull out of the NBA draft having passed, the 2011/12 Pac-12 season became that much more clear. The landscape next year will look very different than it did last. To put it bluntly, the new Pac-12 looks destined to have another "down year" in the eyes on the East Coast with many talented underclassmen deciding to leave early, regardless of draft projections. To add some stats to the bad news, the top 7 scorers from last year have all left, and only 12 of the top 30 are returning. Ladies and gentlemen, based on scoring from last year here's your starting 2011/12 returners:
Harper Kamp – Cal
Jorge Gutierrez – Cal
Jared Cunningham – Oregon State
Reeves Nelseon – UCLA
Trent Lockett – ASU
Oh man. I'm not sure I can cover an entire year filled with those guys. It's going to be painful. How did it get this bad over just one year? Let's take a look at the players who chose to leave in order of 2010/11 scoring average.
Klay Thompson – WSU - His decision might be the most highly debated of them all. The argument for him to leave was that he shouldn't risk injury, he has already led the league in scoring for the last two years and he has nothing left to prove on a team that will still struggle to make the tournament again next year. The argument for him staying was that the NBA might have a lockout and he could lose months of playing and improving his game. It's a hard choice, but I would have loved to see him come back last year, if not to just see him choke against UW one last time.
Derrick Williams – UA - A guaranteed top 5 pick. The kid had to go.
Nikola Vucevic – USC - His game and playing style is perfect for the NBA. He's a large body that can shoot from range with a good array of post moves. Another year in the Pac-12 wouldn't have done him any good. The logical move was for him to leave.
Isaiah Thomas – UW - With the addition of Wroten and Gaddy coming back, IT would have had to move to the 2-guard spot which would not have helped his draft stock. He proved this year that he can be a very effecting point guard and he will be a second round prospect regardless of the year he declares. I think it was the logical choice the more you look at it. If I'm being honest, I think it's a better thing for UW too. Maybe I'll expand on this in a later post.
Jeremy Green – Stanford – I don't get this decision at all. I thought he was just getting a taste of the NBA process and would definitely be returning for his senior year, but he decided to go pro anyways. I have yet to see a mock draft with his name in it and I don't know who he was listening to. I'm still shocked about this one.
Malcolm Lee – UCLA - Lee was supposed to be a one-and-done player but struggled and decided to stay until this year. I think he will sneak into the first round based purely on his "upside" which he has only shown in flashes in college. If you're a Bruin fan, you should feel really disappointed that he decided to leave because UCLA is going to look really good next with the addition of the Wear twins on the block.
Tyler Honeycutt – UCLA - Here's a guy who played out of position for almost his entire college career and still was a dynamic player. His shooting touch and size make him an ideal NBA 3. He should be a lottery pick and he had to leave.
DeAngelo Casto – WSU - This is a guy who has had a really troubled life and needed the money to help his family, including his young kid. This is difficult for Coug fans to take, but I think we all support Casto for making this tough decision. Good luck to him overseas.
Alec Burks – Colorado - A forgotten player in these conversations, but Burks was a first-team All Big-12 player last year who averaged 20.5 ppg last year. He would have been a serious player of the year candidate next year. He is a major prospect and is currently projected to go in the top 10 of the draft. Bullet dodged there.
It's going to be a real youth movement next year. If there's one good thing about young players leaving early, it's that the top prospects get immediate playing time. While there might not be as much name recognition for the general public, there is some great young talent that is just waiting to be given a chance to shine. Here's my first guess as to the 2011/12 All Pac-12 teams.
2011/12 All Pac-12 Team:
First Team:
Faisal Aden – WSU
Allen Crabbe – Cal
Jarred Cunningham – OSU
Jio Fontan – USC
Jorge Gutierrez – Cal
Solomon Hill – UA
Reeves Nelson – UCLA
Jesse Perry – UA
Terrence Ross – UW
Josh Smith – UCLA
Second Team:
Jabari Brown – UO
Kyle Fogg – UA
Josh Owens – Stanford
Andre Roberson – CU
Tony Wroten – UW
This is just a preliminary list that Craig and I threw together and they are organized alphabetically. A lot depends on playing time and position battles in during the Summer. There may not be a more wide open Player of the Year race then there will be this year. It's going to be fun to watch it develop all year long. Bow Down.