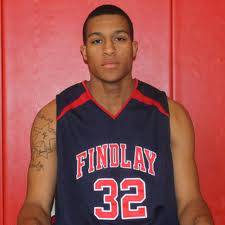 by Craig Yamada, Editor-In-Chief
Scout.com reported earlier today that highly coveted five star recruit Jabari Brown has widdled his way down to just seven schools vying for his services. Here are his final seven (in no particular order): UW, Cal, Georgia Tech, St. John's, Oregon, DePaul, and UCONN.
No, there is no typo here. Kansas is no longer on his list. Shocker right? I definitely think so. For the last month heading into his final AAU tournament, all the buzz was about Rock Chalk Jayhawks. All the rumors were about Jabari wanting to play along side his AAU teammate, Josiah Turner. Maybe something has happened?
Given the latest list Jabari has released, one couldn't help but get excited about the possibility of a future Wroten and Brown backcourt. Throw in Hikeem Stewart while you are at it, and we can have a party.
It's still a bit premature to assume anything, but Jabari has only set up one official visit thus far. And whom might that be? Yes, that's right. Romar has an in home visit scheduled on 9/9. And Jabari says he's visiting Montlake on September 18th to watch Jake Locker and the Dawgs take down Nebraska. (Tangent: I am super stoked to hear ASJ is now a Husky)
He is also working on setting up official visits with Oregon, Georgia Tech and Depaul. Cal is in his backyard in Berkeley and will be able to take an unofficial there. Brown is claiming that "all schools are equal right now."
From my point of view, it will likely be a two horse race between Cal and UW. Mike Montgomery will surely be in Jabari's ear about how important playing in front of family will be. The upside for the Dawgs: Cal is at least two years away from being a title contender after losing their 4 starters to graduation last year. Don't be surprised if Steve Lavin becomes part of a bigger conversation with Brown. Lavin has shown much interest in the west coast, especially with their guards as of late. He may be a contender after all is said and done. As it stands, UW fans should feel confident in their standing with Brown as I had last heard that UW was one of his leaders, if not THE leader, before the whole Kansas topic came up in conversations months ago.
Jabari went on to say in the article that he needs to "figure out if he can spend up to four years [at the school he chooses.]" All in all, things are looking bright for Romar if that is the case. Romar is second to none in terms of developing and graduating his talent in four years time with a degree. Jabari has definitely shown his cards to read that he's not just another one and done. Only time will tell.
From the sounds of things, Brown wants to make his decision in the early signing period after he takes his five official visits. Sounds like a five star that won't be making us wait to the deadline.
With today's news, my guess is that we sign the following this year:
1. Wroten
2. Brown
3. Stewart
4. Chol
5. Davis/Kingma
All for now. Thanks for coming!
Tags: Craig Yamada Jabari Brown