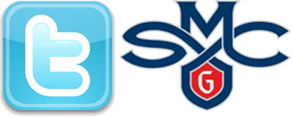 The Dawgs held a closed scrimmage with the St. Mary's Gaels on Sunday. No official word from on what went down, but I thought I'd share some of the player's Tweets made during their trip back to Seattle.
In case you were wondering, a closed scrimmage is generally an exhibition game played behind closed doors (no fans, no media), so teams can assess how they function as a full unit after playing only against themselves in practice up to this point.
Sounds to me, based on the Tweets below, like the scrimmage was hardly a cake walk for the Huskies. But, hopefully it was a learning experience. I'm not going to read too much into what the players report on Twitter, or get too concerned about anything (other than injuries) that happens so early on in the preseason. But, just for fun, here's what the players had to say on their Twitter pages:
Tyreese Breshers:
Just landed …. watchin film wit Coach the whole flight … learned a lot of stuff … I got a lot to work on
Just got done wat our scrimmage … We figured a lot of things about ourselves and I figured out a lot about me. . .
Abdul Gaddy:
On way to airport!! Learned a lot about our team!! Time to get back n the lab and improve on weaknesses…
Isaiah Thomas:

We gotta take what we did wrong 2 heart and build on it and get better plain and simple. We good, still early I aint worried at all. Go time. . .

On the bus headed to the airport.. We played horrible the 1st 20min but after that we played like Washington basketball suppose to play!
NOV 13th 1st regular season game. We gon be ready, mark my words! We was alil rusty today playin wit each other bcuz we basically had 2 days…of practice where we had enough guys to go up and down and scrimmage alil bit. So were good we jus gotta get some chemistry! That's all!
Matthew Bryan-Amaning:
ok so on the way bk 2 the 206…the trip as a learning curve we'll see in practice if we leant anything!!
Thanks for coming!

Tags: Isaiah Thomas Matthew Bryan-Amaning St. Mary's Twitter Tyreese Breshers